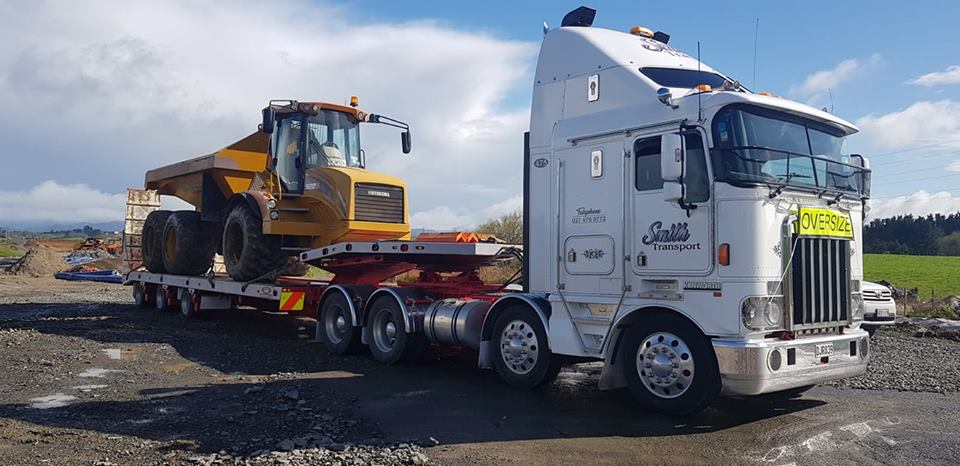 Machinery Transport Services In Auckland & NZ Wide
When you need to move big machinery or large/heavy pieces of equipment around the country, we can help at Smith Transport. We specialise in moving vehicles too as our main services involve equipment, vehicle, and machinery transport in NZ.
We transport locally, plus we offer linehaul services and international freight forwarding. This means we can help whether you need to move equipment to a location that is close to you, or if you need to move machines to another part of the country – or around the world.
Container Movers In Auckland & New Zealand Wide
We work with a broad range of clients including machinery dealerships, construction companies, mining companies, companies in heavy industry, factories, warehouses, and more. In fact, anyone who needs machinery transported.
Hiab Transport Services in Auckland & NZ
There are three main reasons you should choose us for machinery transport in NZ:
We'll get the job done – whether your load is heavy, oversized, unique, or has any other specialist requirement, we'll make sure it gets transported to where it needs to go. We have extensive experience in the industry plus we are problem-solvers.
We're reliable – we have an excellent fleet of transporters plus a dedicated team of drivers. As a result, we'll turn up on time, we'll deliver on our promises, and we won't let you down.
You'll get a competitive price – in addition to offering a high standard of service, we also offer competitive prices.
Get your free, no-obligation quote today for machinery transport. Call now on 0274 799 772.
Moving Your Machinery and Equipment
Our transport and logistics services are the best in the country and our prices are competitive. Get a free, no-obligation quote today.